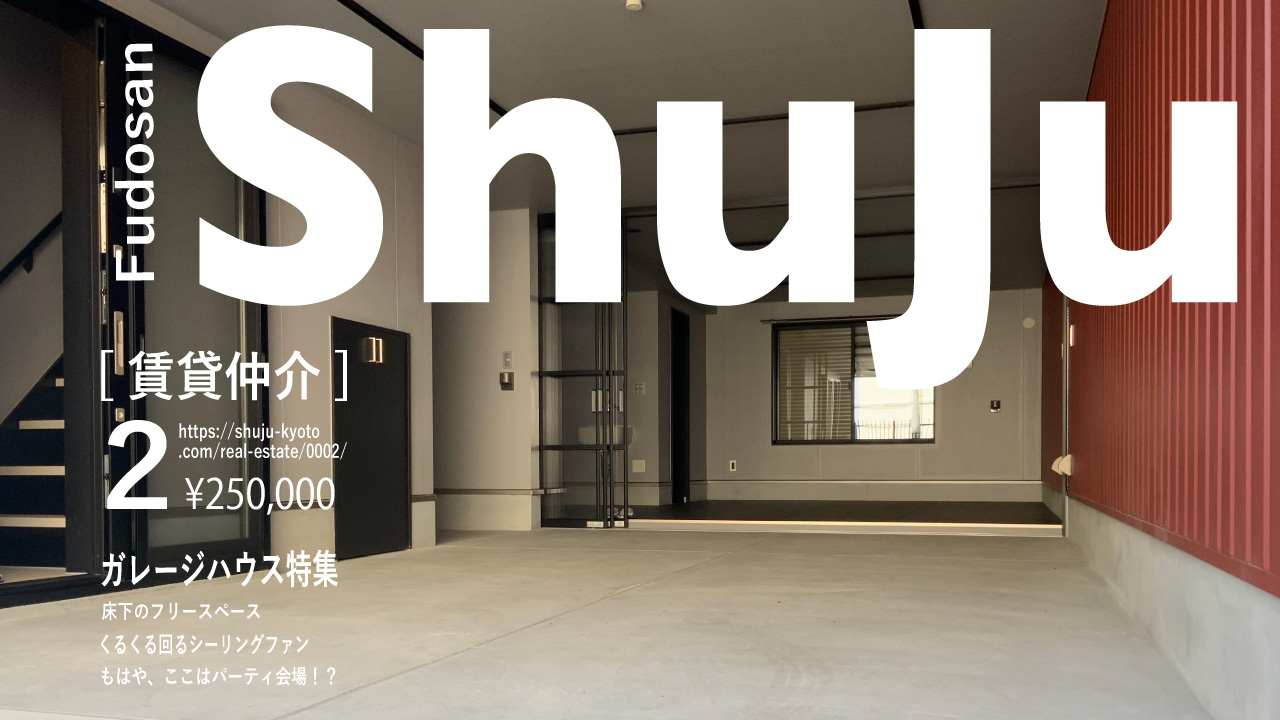 2023.06.02
【ご成約済み】Hyakumanben 1st floor garage 2nd floor is residence! Stylish new luxury property (SOHO available)

Nice to meet you, I'm Budo of ShuJu Real Estate.
This is my first article introducing the property, so I'll be introducing it with a lot of enthusiasm!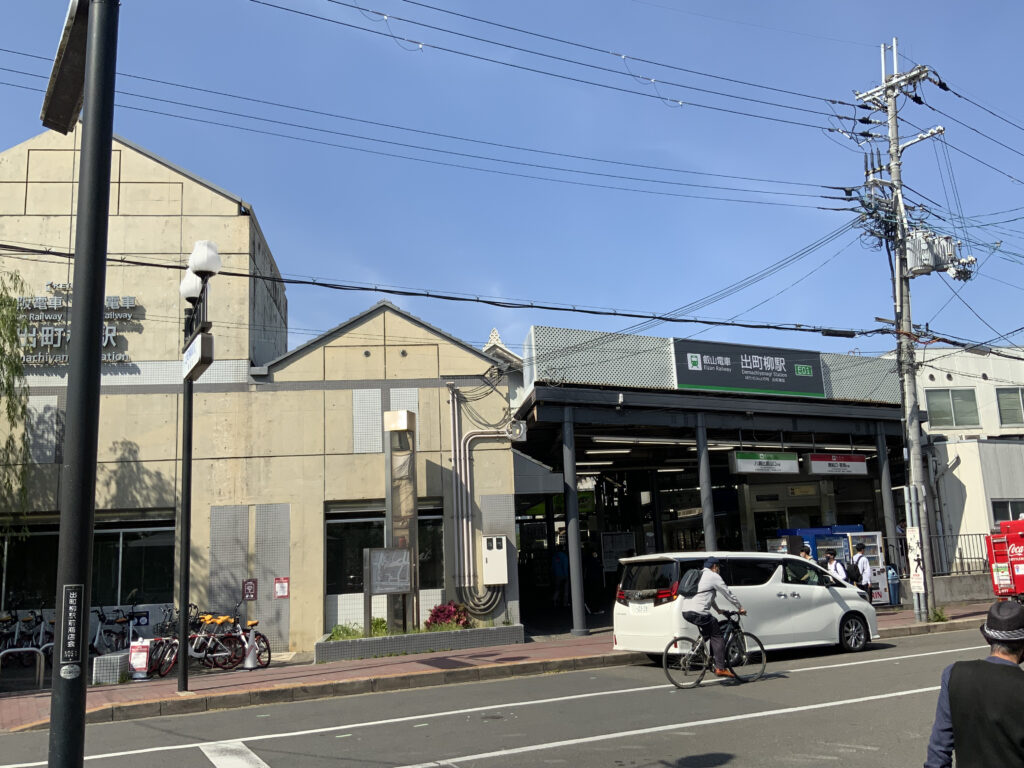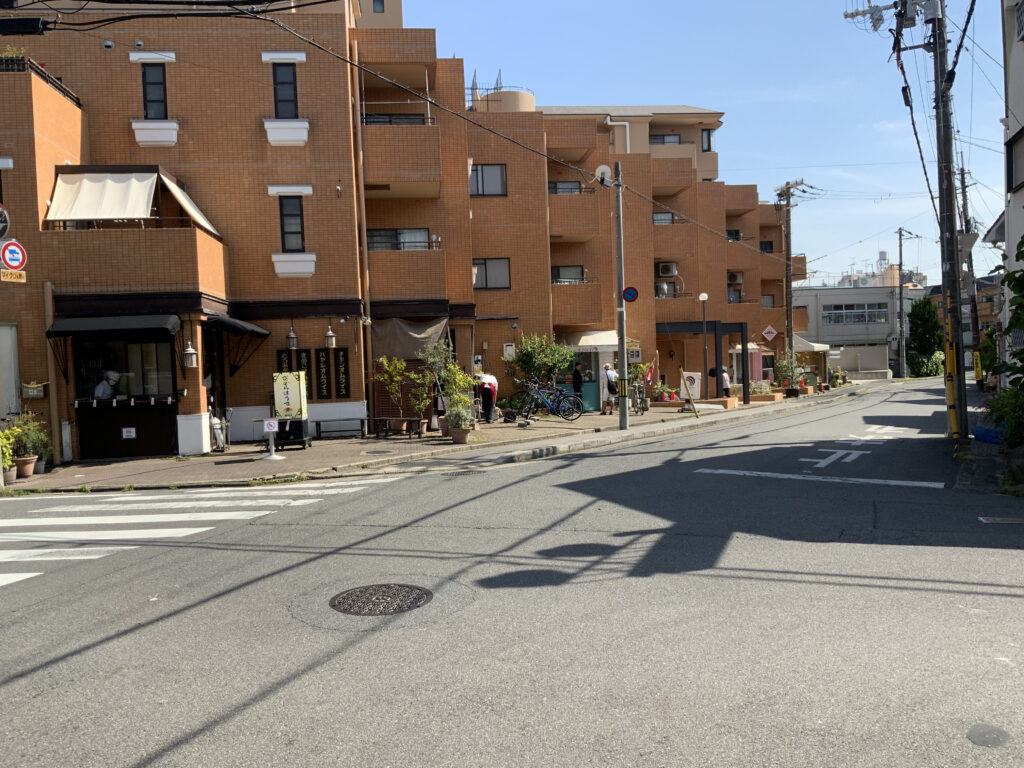 Student Town Hyakumanben
Here we are in Hyakumanben. Hyakumanben is a well-known student town where Kyoto University is located. It is one of the smartest spots in Kyoto. The students walking around seem to be smart, or not.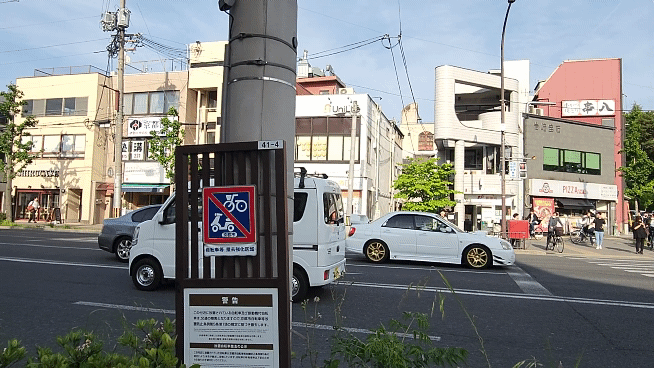 This time, we would like to introduce a newly built garage house located a 4-minute walk from Hyakumanben!
If you are getting excited when you hear the word "garage house", please take a look at this page.
Please take a look until the end.
Newly built garage house

Today I would like to introduce to you Schilf Hyakumanben BASE
Garage & free space on 1st floor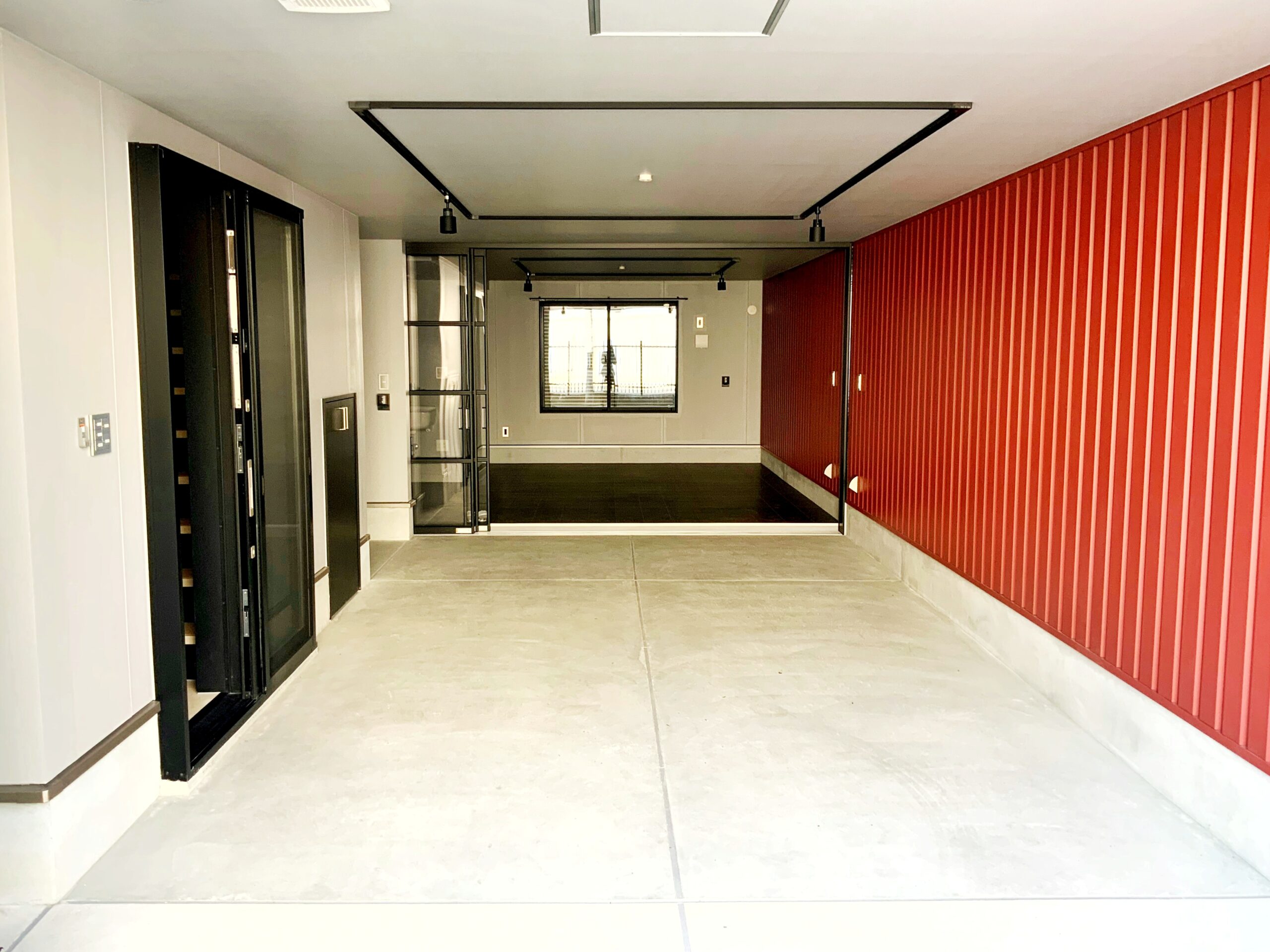 Let's start with the first floor,
Inside is a garage. The walls are red.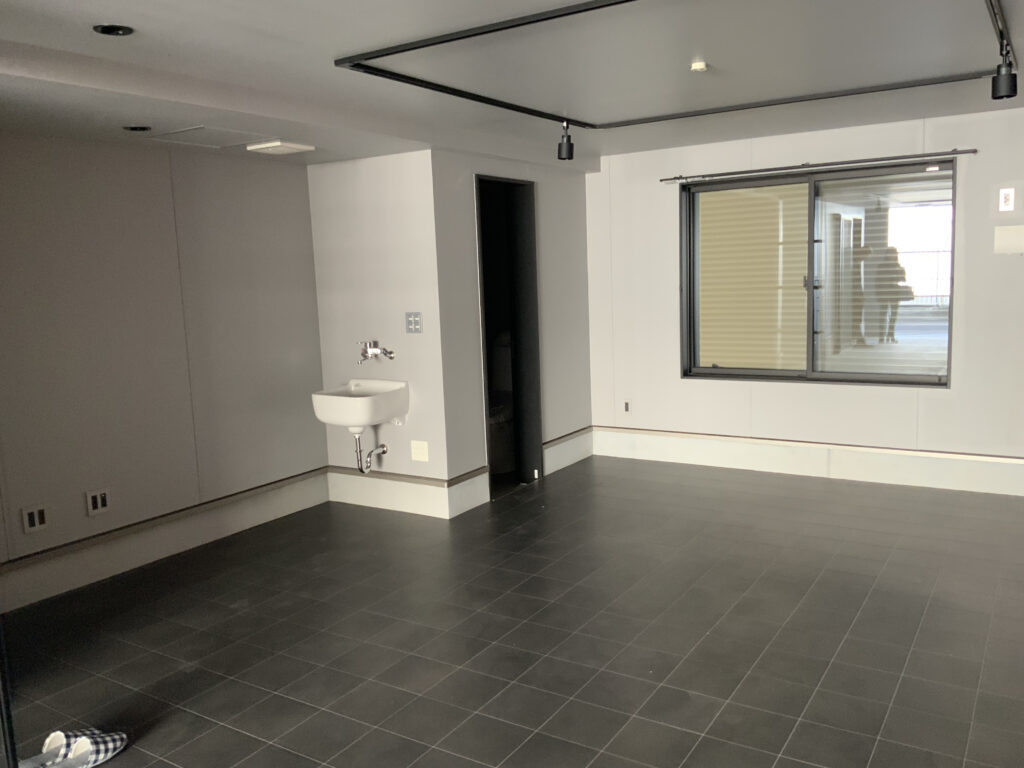 Space in the back could be used for storage or office.
Use it as you like! There is also a restroom
And it is equipped with a 200W outlet for electric vehicles! Sustainable living is at your fingertips.

By the way, electric shutters. The operating noise is extremely quiet.
2nd floor residential space
Now let's take a look at the second floor as well.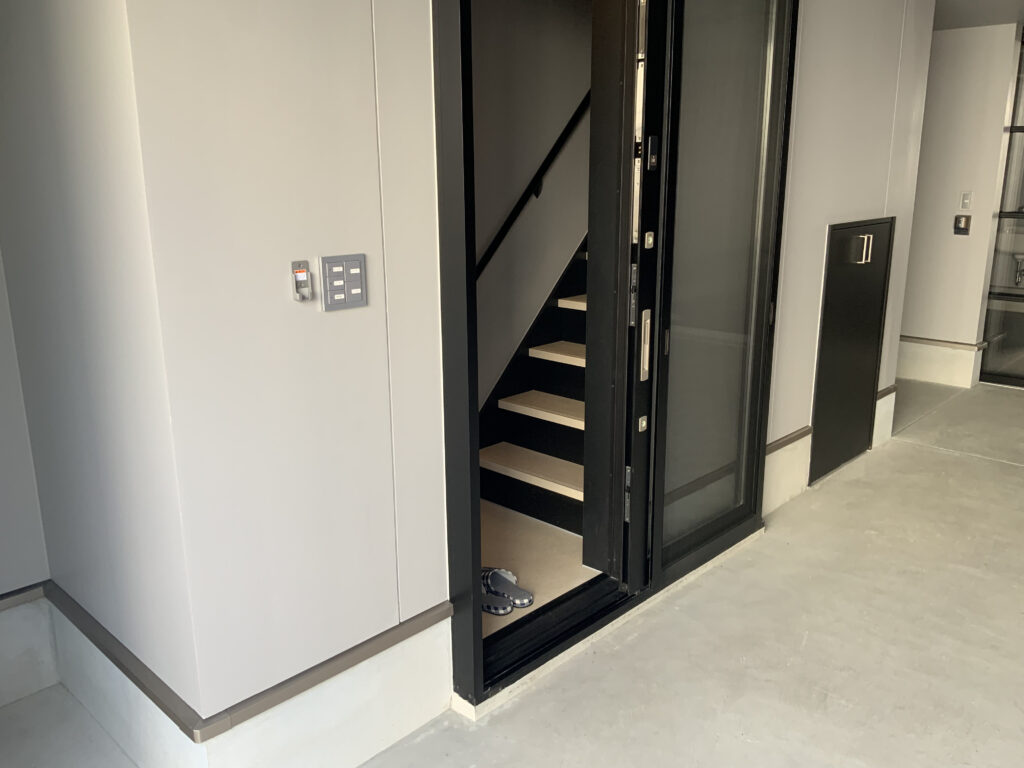 There are stairs to the second floor in the garage.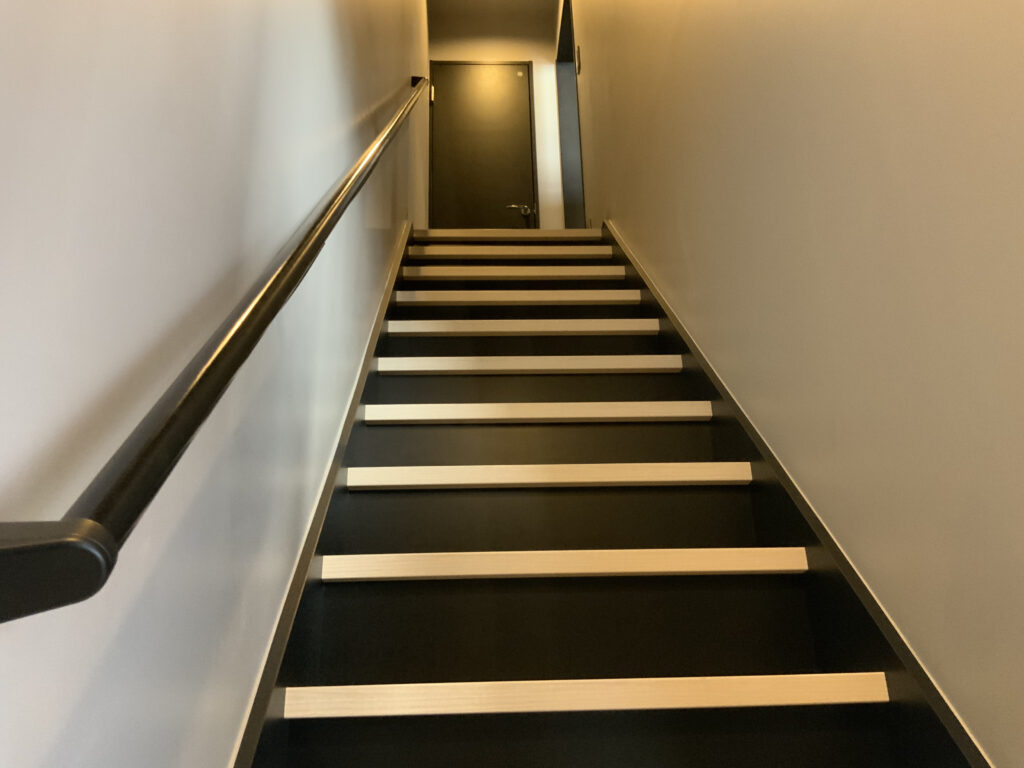 Up the stairs and open the door….
18.18 square meters LDK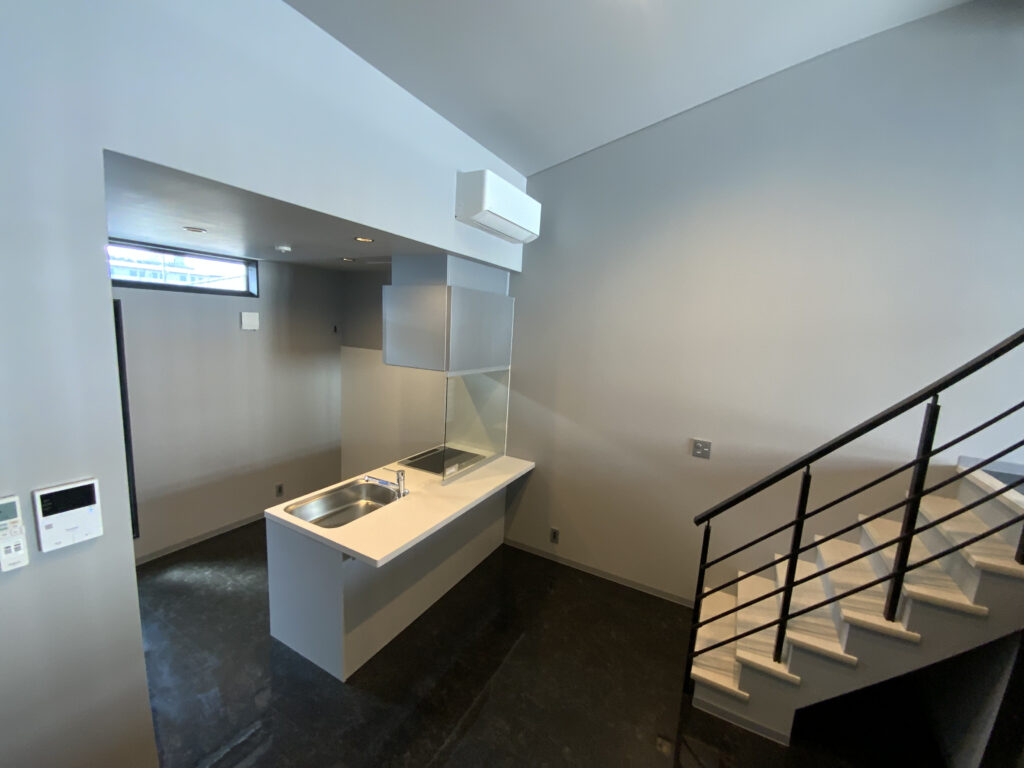 When you open the door, you are greeted by the LDK.
And up the stairs on the right.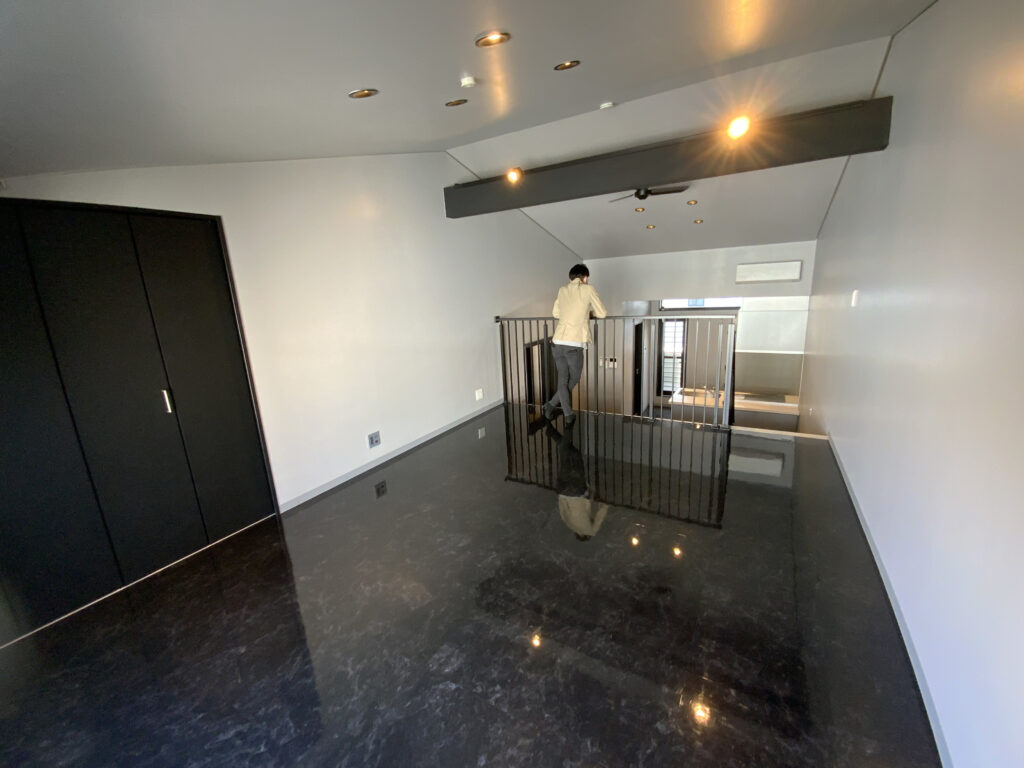 A 16.52 square meter skip floor with a great sense of openness. The ceiling height is 4m!
The melancholy back is Director Hosoda of ShuJu Real Estate.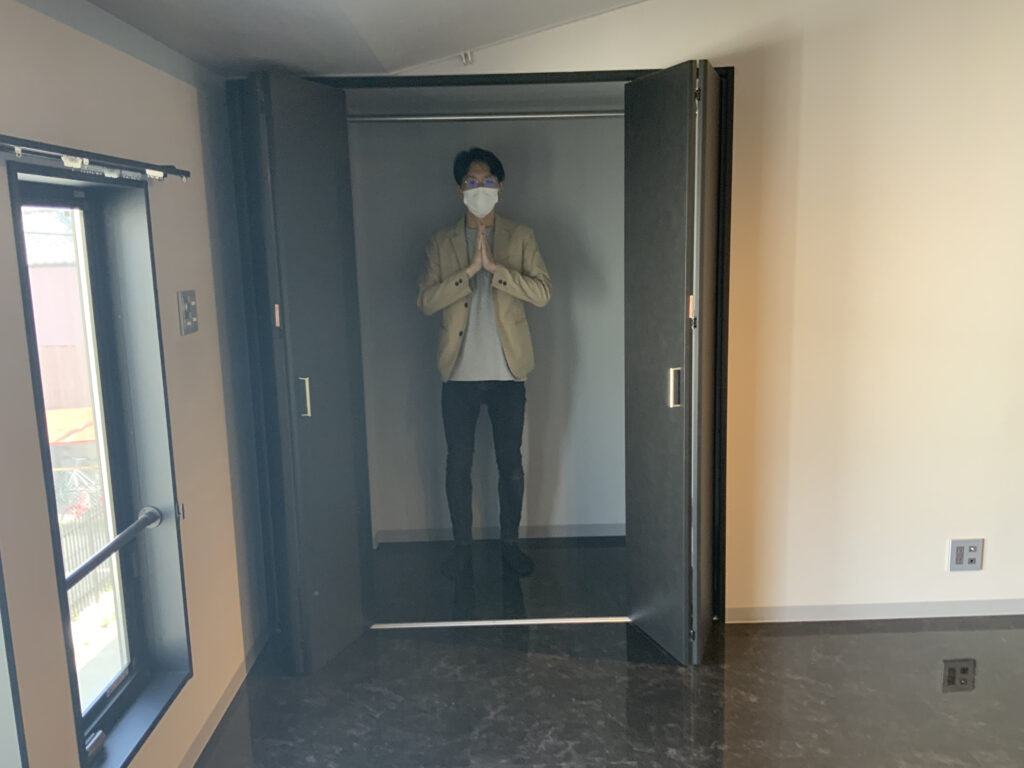 It also comes with a good closet. God bless you
There is still storage, and,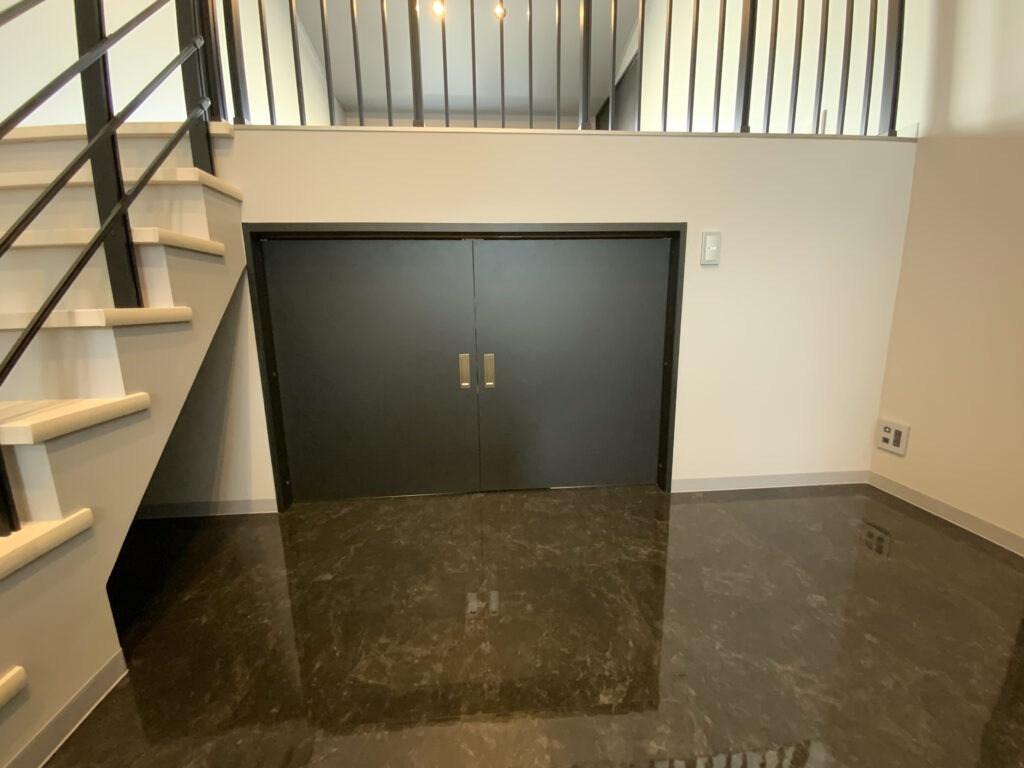 Under the floor of the skip floor is a free space. When the door is opened,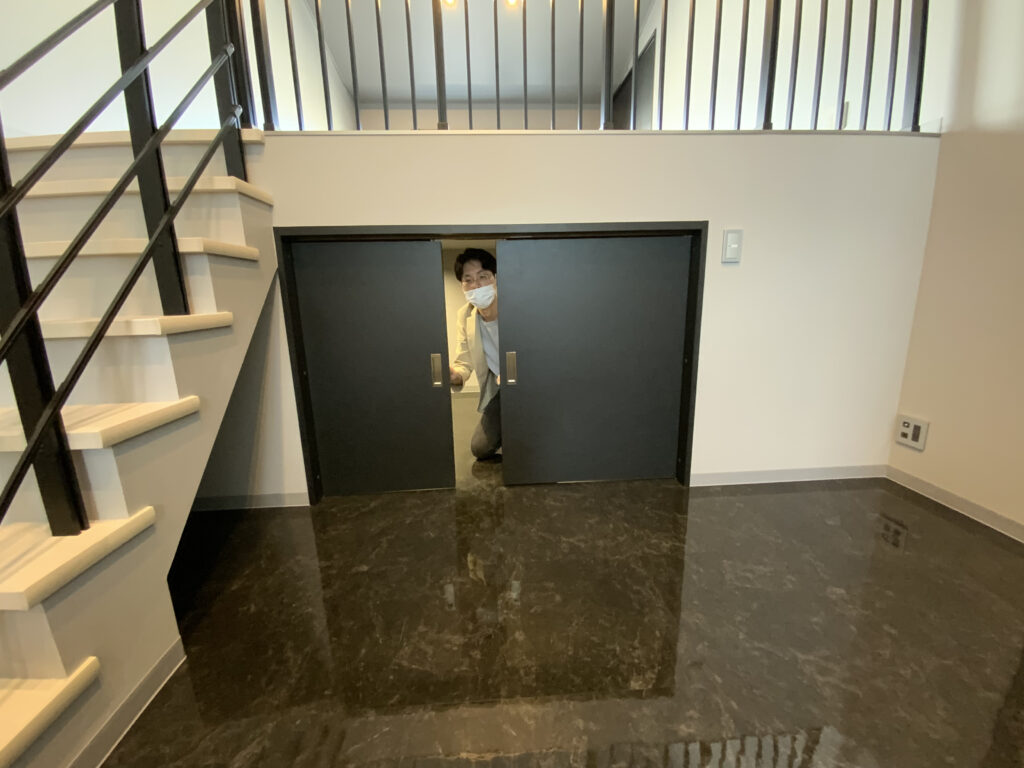 There's someone here..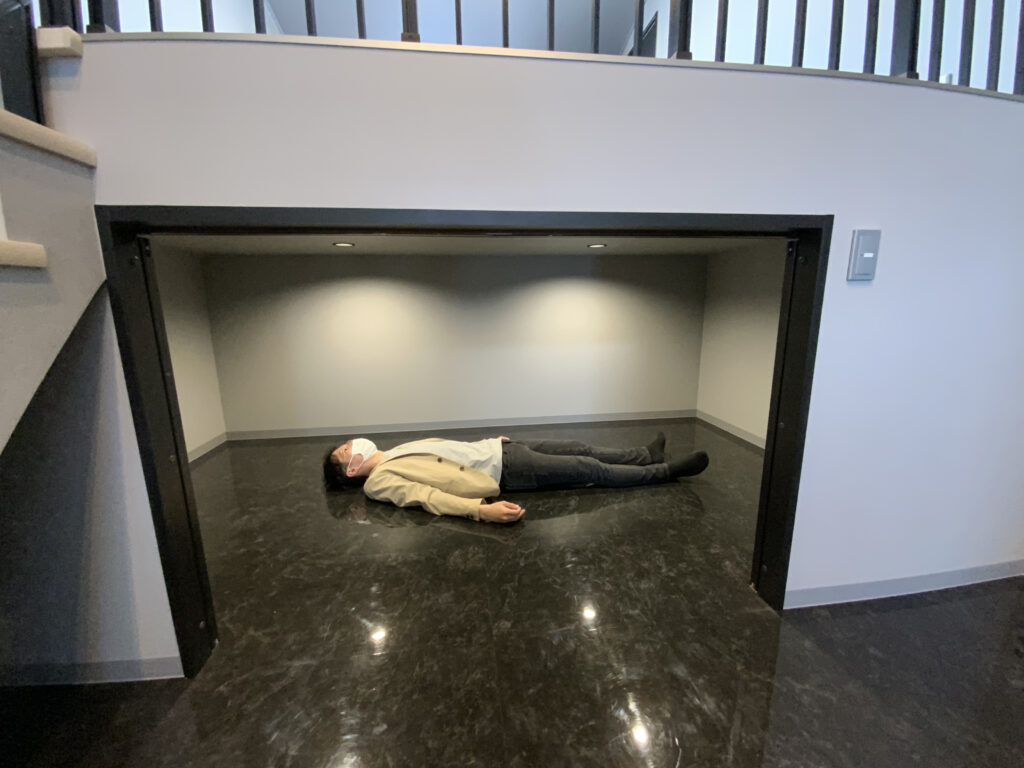 "I can live here! I can totally sleep." Director Hosoda went into a sleep mode.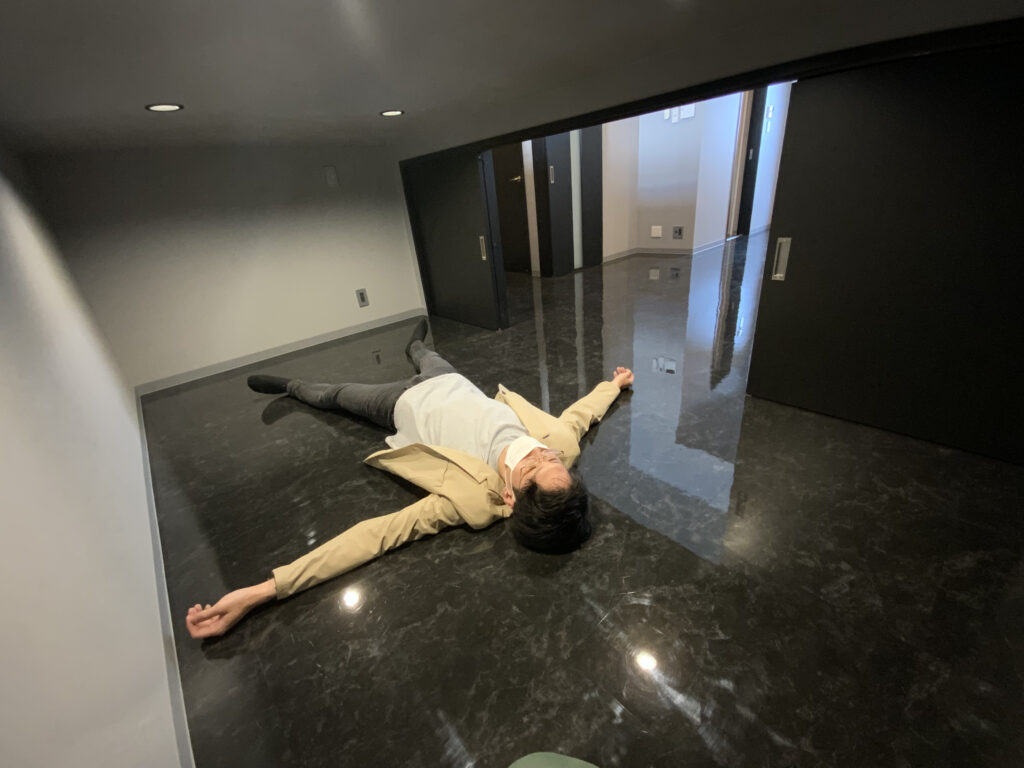 It is 4.95 square meters.
It is large enough for two people, Director Hosoda with his arms outstretched.
He claims it is a bedroom, but I think it is more appropriately used as a storage space.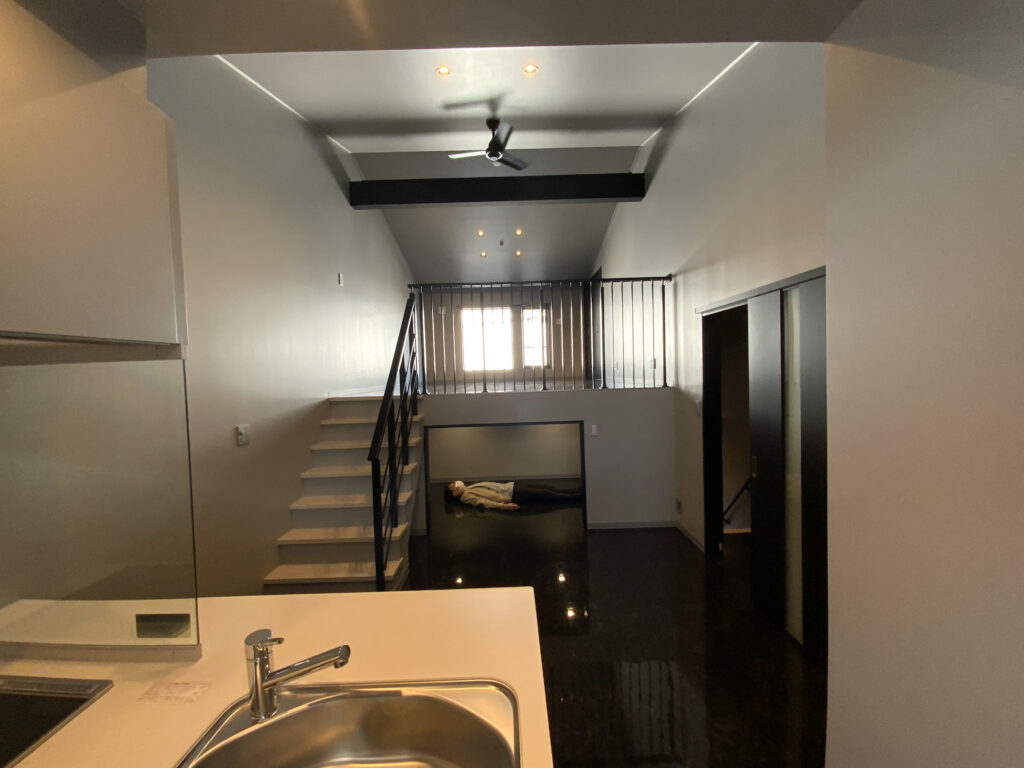 He is still sleeping. Please wake up.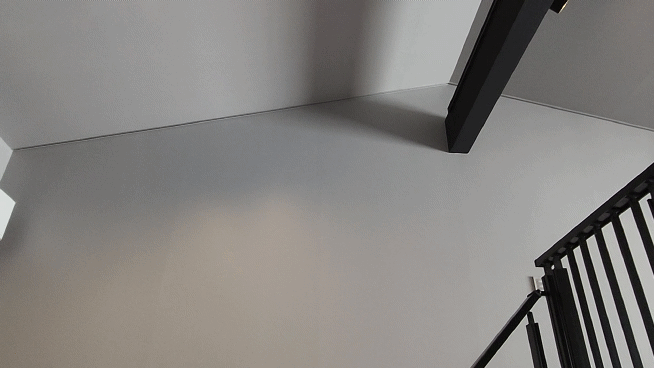 Clean counter kitchen.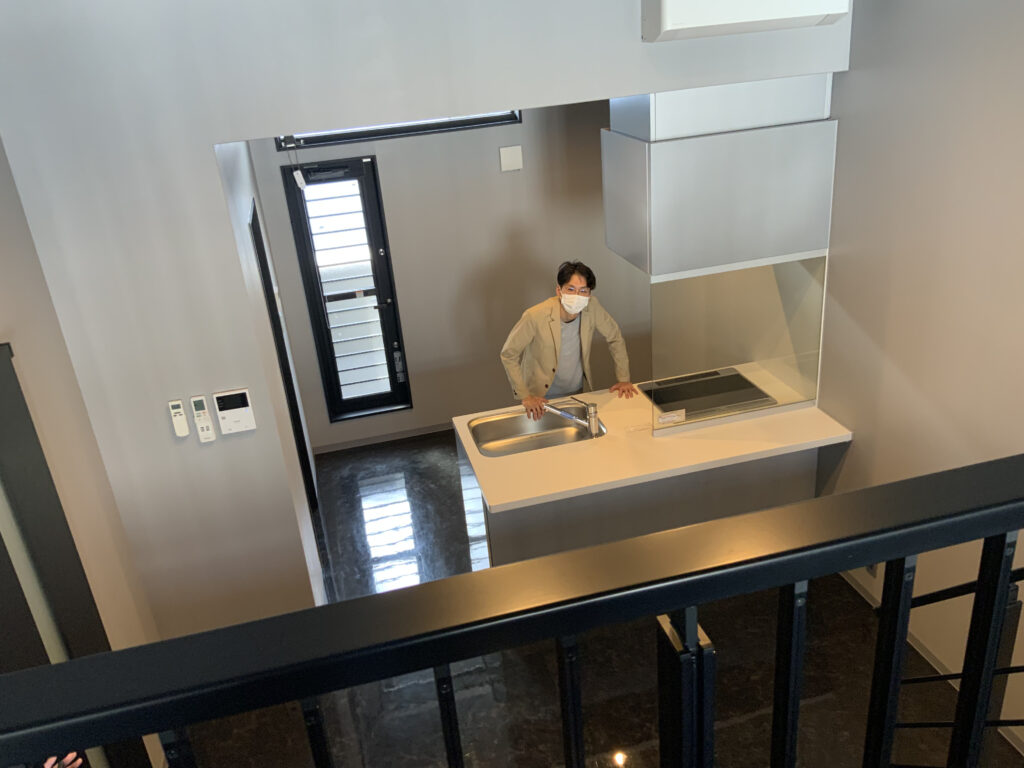 Now, let's get back on track and take a look at the kitchen.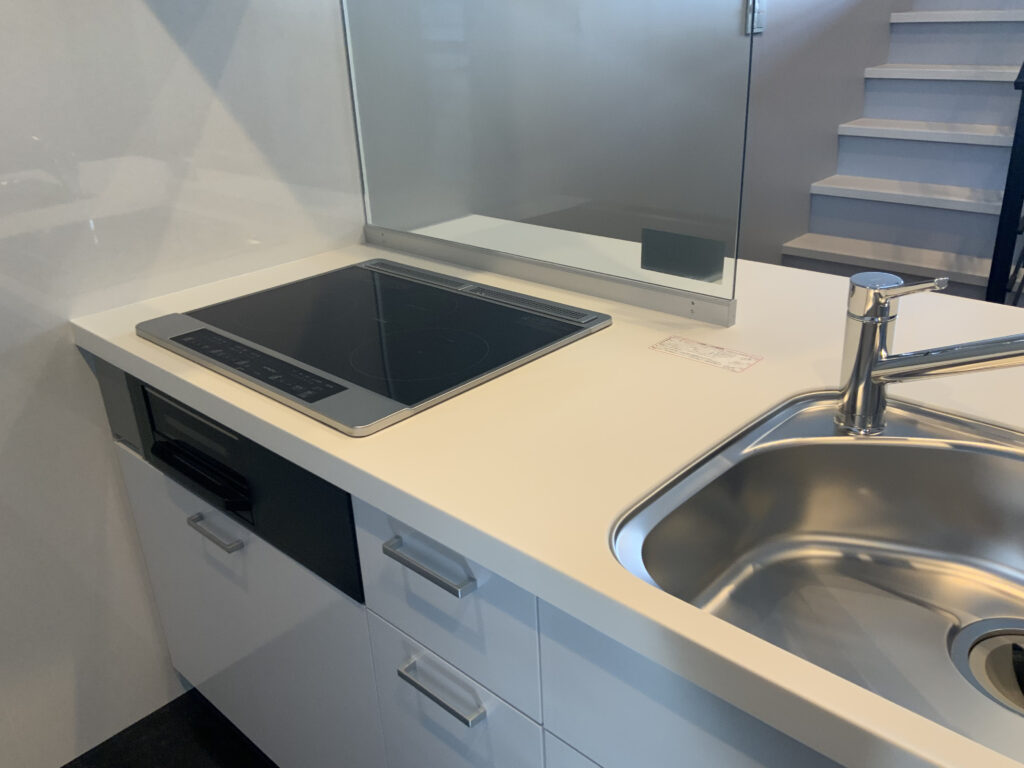 White kitchen with 3 induction stoves and fish grill.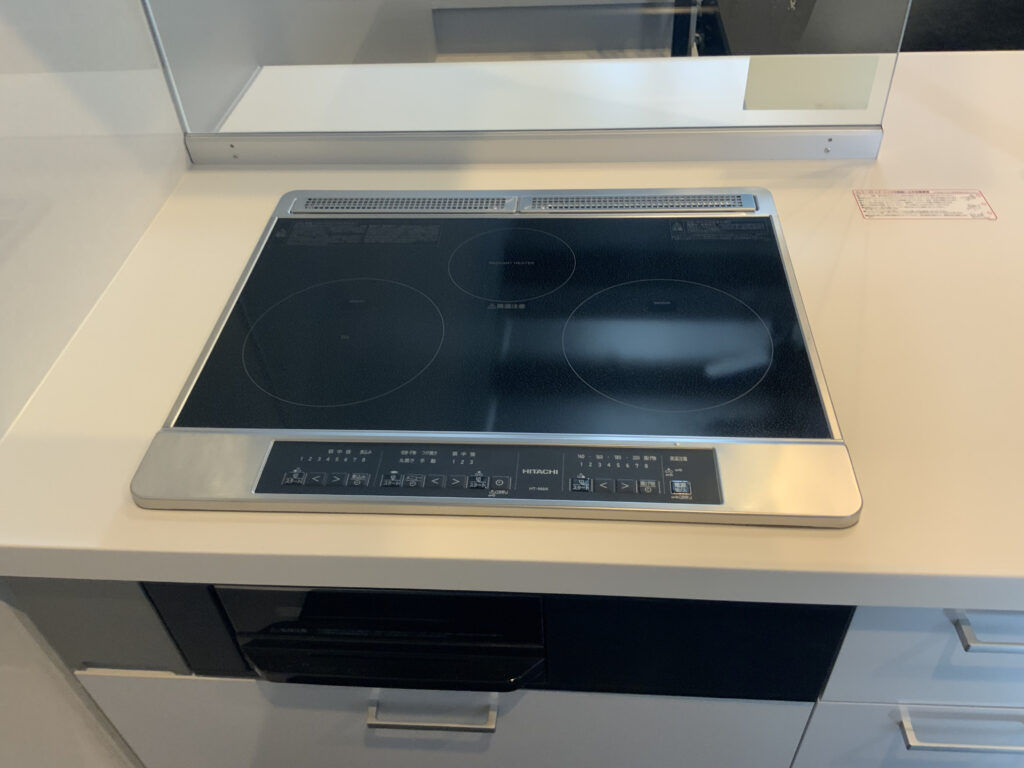 So You can cook main dish, side dish, and soup at the same time.
Three separate water supply units
The bathroom, washbasin, and toilet are separate.
The bathroom walls have a blue shell look.
The monotone interior has been replaced by an eye-catching addition of color.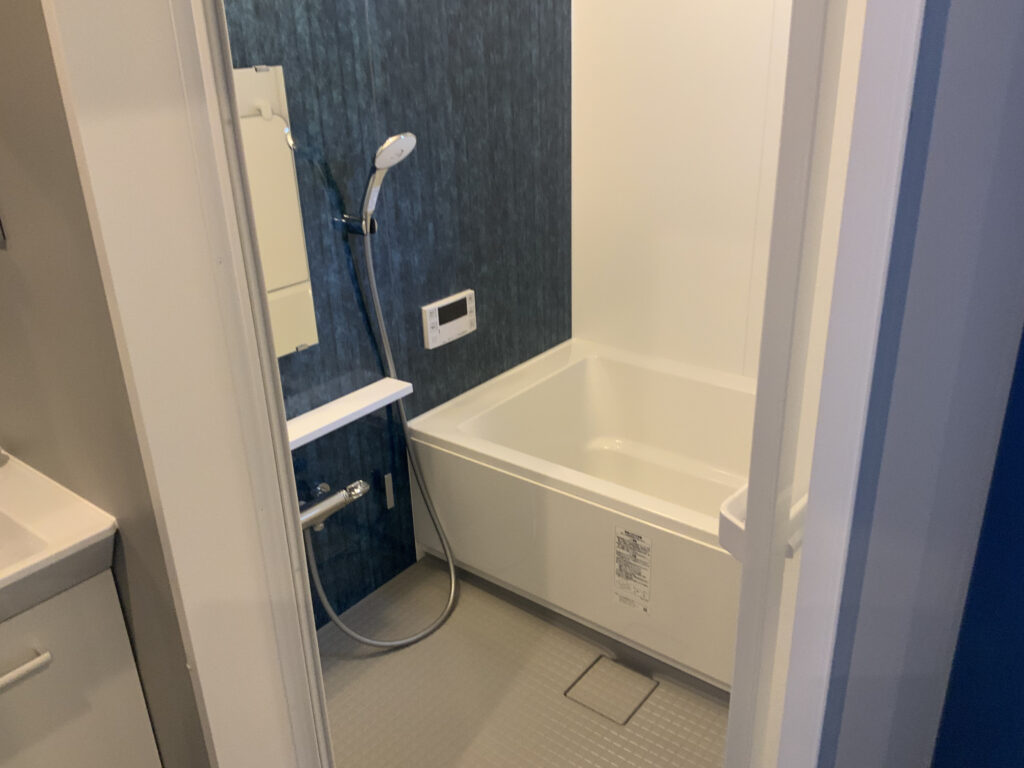 You can enjoy Artistic bathing experiences every day♪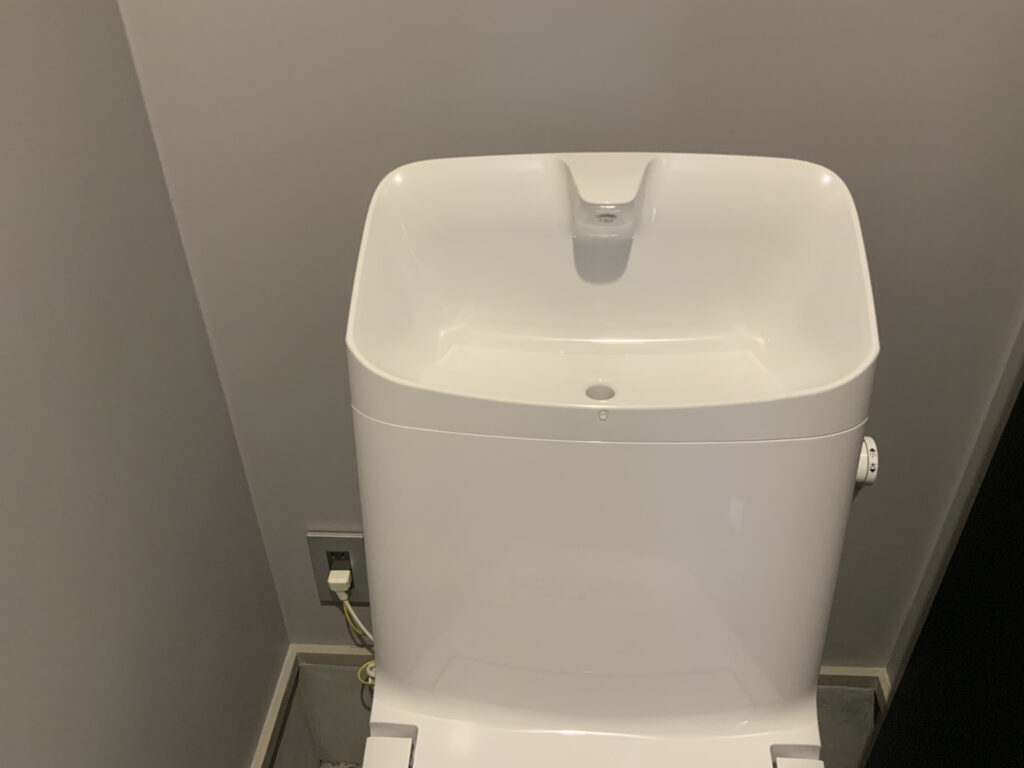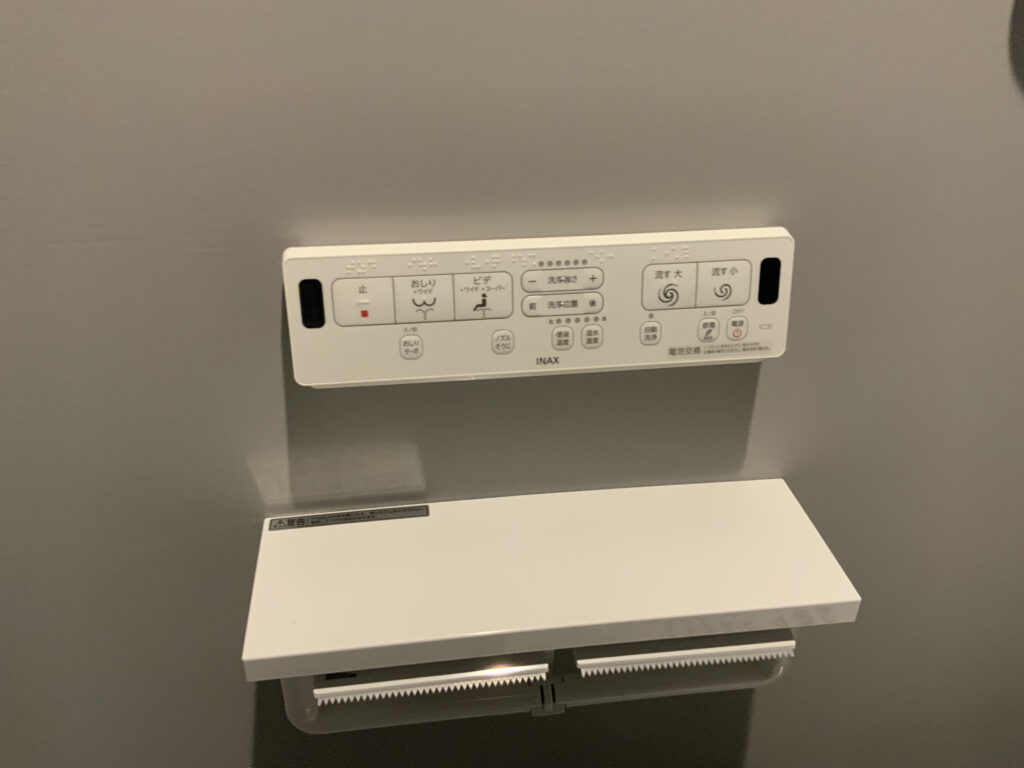 Toilets are naturally equipped with washlets.
Floor plan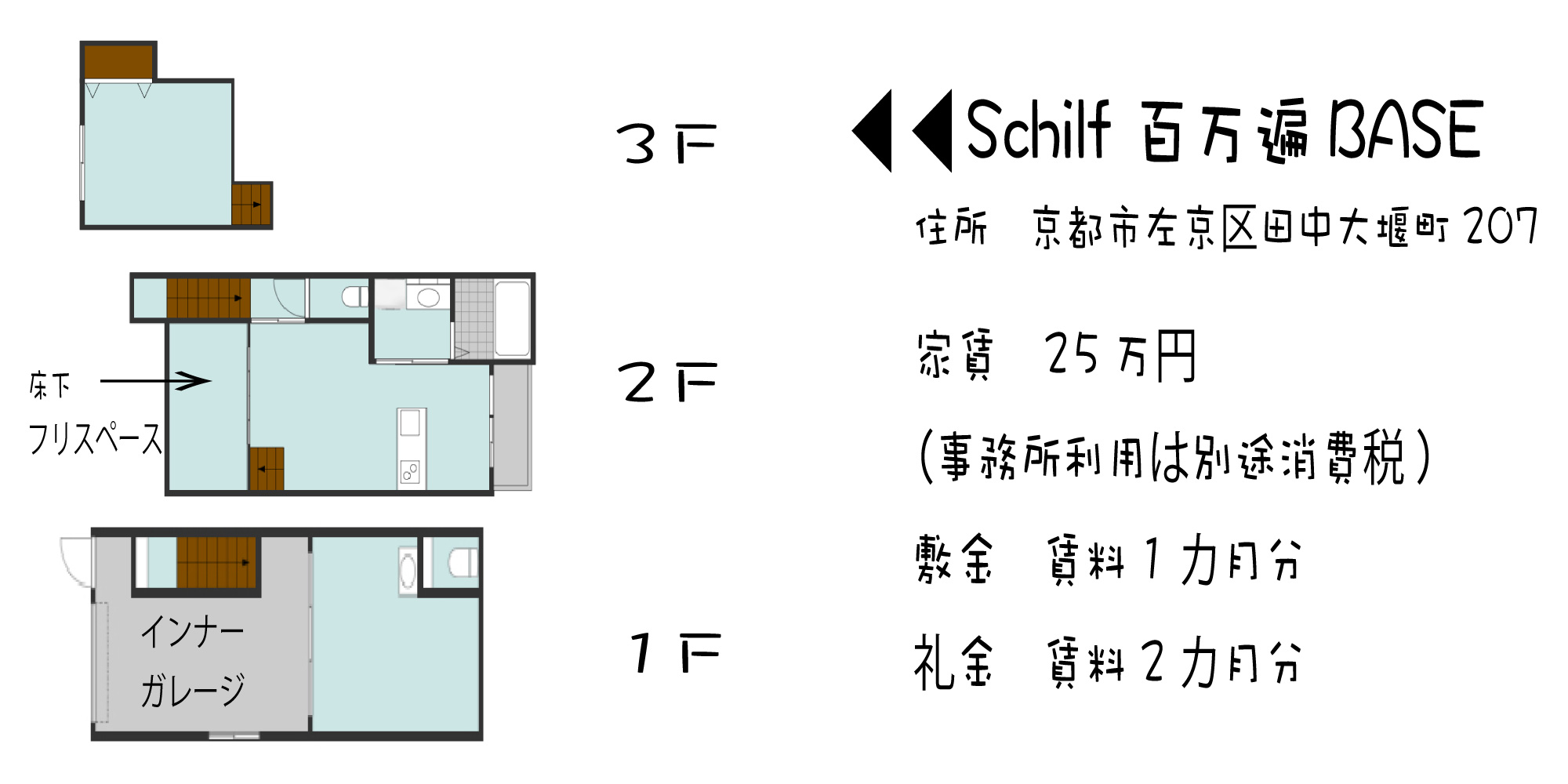 How was it?
The rent for this property is 250,000 yen (consumption tax is not included for office use).
It may be an option for some people as an office and home with an inner garage.
Incidentally, the locks for the first and second floor entrances are separate, so security for the office and private space is assured.
There is also space for signage and lighting above the garage shutters.
Finally, here is a summary of the property information.
Property Summary
Schilf Hyakumanben BASE
Year built: New construction in March 2023
Location: 207, Tanaka-oicho, Sakyo-ku, Kyoto-shi, Kyoto
Structure: 2-story wooden structure
Area: 96.88 m2
Nearest station: 10-minute walk from Demachiyanagi Station on Keihan Line
8 minutes walk from "Mototanaka" station on Eizanline
Rent: 250,000 yen (consumption tax not included for office use)
Management fee: 0 yen
Deposit:1 month's rent Key money:2 months rent
Contract term: 2 years Renewal fee: 1 month's new rent
Type of transaction: Brokerage
Office use available. Pets are negotiable. Foreigners are allowed. 2 people are allowed. Children are not allowed. No musical instruments allowed. Non-smokers only.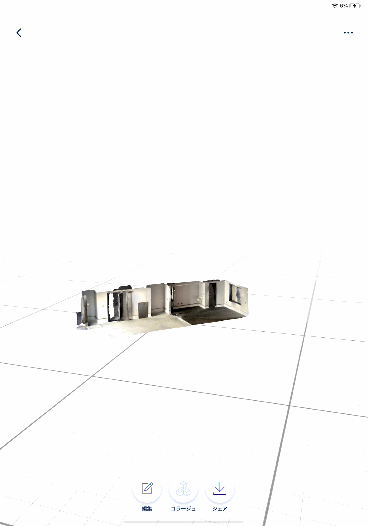 Property number 0002←Please tell us when you inquire about the property.
Click [here] for the official LINE account!
この記事を書いた人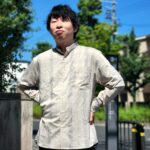 ぶどう
ShuJu不動産の飲食店部門&経理担当 京都生まれの京都育ち。立命館大学を卒業後、京都市の某有名カフェグループで10年働いていたが、唐突に「なんかちゃう」となり、ShuJu不動産に合流。得意料理はオムライス。好きな食べ物は親子丼。ゆで卵は半熟が好み。『僕は京都から一歩も出ずに人生を満喫してきた。家と飲食店の往復で10年も過ごした。その経験は、これから飲食店の開業をお考えの方、店舗物件をお探しの方に役立つと思う♪』と自信満々でした。